Mission
Our mission is to provide innovative solutions to industry and accelerate economic growth in the Irish composites sector.
Introduction
The Irish Centre for Composites Research (IComp) was established in 2010 under the EI/IDA Technology Centres initiative. It is hosted by the University of Limerick (UL), working in partnership with University College Dublin (UCD), Athlone Institute of Technology (AIT) and NUI Galway (NUIG). IComp is supported by world-class academics and a dedicated team of highly-experienced researchers
IComp is the link between industry and the extensive resources dedicated to composite materials available in Irish third level institutions. Directed by our industry members, IComp's work is focused on solving technical challenges encountered on a daily basis and supporting research and development activity.
The IComp team is helping to develop knowledge and skills within the Irish composites community enabling it to take advantage of the latest technology and be competitive in the growing global market.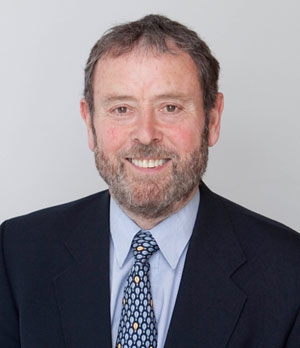 Dr Terry McGrail
Director of Irish Composites Centre (Comp)
Terry is Director of the Irish Composites Centre (IComp) founded by Enterprise Ireland in 2010. Prior to joining IComp he had a very successful career as an industrial scientist specialising in polymers and composites.  He has received awards from the Royal Society of Chemistry and the Institute of Materials for his contribution to composites science.  Through IComp he is using his experience and expertise to lead a broad programme of R&D spread across four different Research Providing Organisations in support of the Irish composites industry.
Dr Angeliki Chanteli, Postdoctural Researcher
Dr Angeliki Chanteli is a Civil Engineer with a PhD in Mechanical Engineering and Aeronautics from University of Patras, Greece and currently working on the RIPCOM2 project in IComp which stands for Resin Infusion Processes for Composite Materials parts manufacture. The objective of the project is the development of a thermoformable composite materials tool using low temperature infusible resins.
Dr Ajay Kumar Kadiyala, Postdoctural Researcher
Dr. Ajay Kumar Kadiyala is currently a postdoctoral fellow in IComp at University of Limerick. He has a PhD from Indian Institute of Technology, under the guidance of Prof. Jayashree Bijwe on elevated temperature polymeric-composite adhesive. He received his PhD degree in November 2016.Currently he is working on the development of new materials for automated tape placement in ThermoCom project with Taconic as the industry partner. His research interest includes structure property relationship of polymers, polymer tribology, surface engineering and development of light weight composites.
Dr Niamh Nash, Postdoctural Researcher
Niamh has a PhD in the area of cost-effective out-of-autoclave manufacturing processes for composite materials and a BEng (1.1) in Aeronautical Engineering from the University of Limerick (UL). Niamh is working as a Postdoctoral Researcher at IComp on the European funded project FIBRESHIP. The goal of FIBRESHIP is to enable the construction of the entire hull and superstructure of large-length ships in fibre-reinforced plastic materials by overcoming several key technical challenges. Prior to this position, Niamh worked as a Research Assistant in IComp on the European Space Agency Clean Space project on demisable bio-composite materials, and as an Aerospace Mechanical Engineer at Microsemi Corporation's Aviation Centre of Excellence. Niamh has extensive experience in composite manufacture using various techniques (autoclave, VARTM, RTM, HDF), mechanical testing, Computer Aided Design, Scanning Electron Microscopy, optical microscopy, surface analysis and chemical characterisation techniques  (DSC, FTIR etc.). Niamh has five journal publications in materials journals and six peer-reviewed conference papers.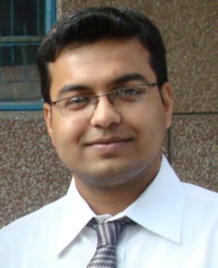 Dr Souvik Chakraborty
Research Assistant, Irish Composites Centre, University of Limerick, November 2017 to present,
Developing FRP based light weight composite structures with enhanced flexural properties and improved acoustic damping for use as partitions in commercial vehicles.
July 2012 – December 2013, Research Engineer, R&D Unit, SNAM Alloys Pvt. Ltd., Hosur, T.N., India.
February 2014 – October 2017, PhD, Lab Mechanical Systems Engineering, Empa, Switzerland and Dept. of Physics, N.I.T. Durgapur, India.
Thesis: Systematic investigation of the Interface and load transfer in carbon (nanoparticle) based epoxy composites.
August 2010 – May2012, M.Tech., 'Advanced Material Science and Technology', Dept. of
Physics, N.I.T. Durgapur. Thesis: 'Synthesis of graphene', imec, Heverlee, Belgium (Jan – Apr 2012)
'Synthesis of derivatives of graphene', Dept. of Physics, N.I.T. Durgapur, India. (May – Dec 2011).
August 2005 – May 2009, B.Tech., Dept. of Instrumentation and Control Engineering (I.C.E.), N.I.T. Jalandhar, India.  Specialization and research interest: Polymer nanocomposites, fibre-reinforced composites, graphene based nano-materials, composite processing and mechanical testing.